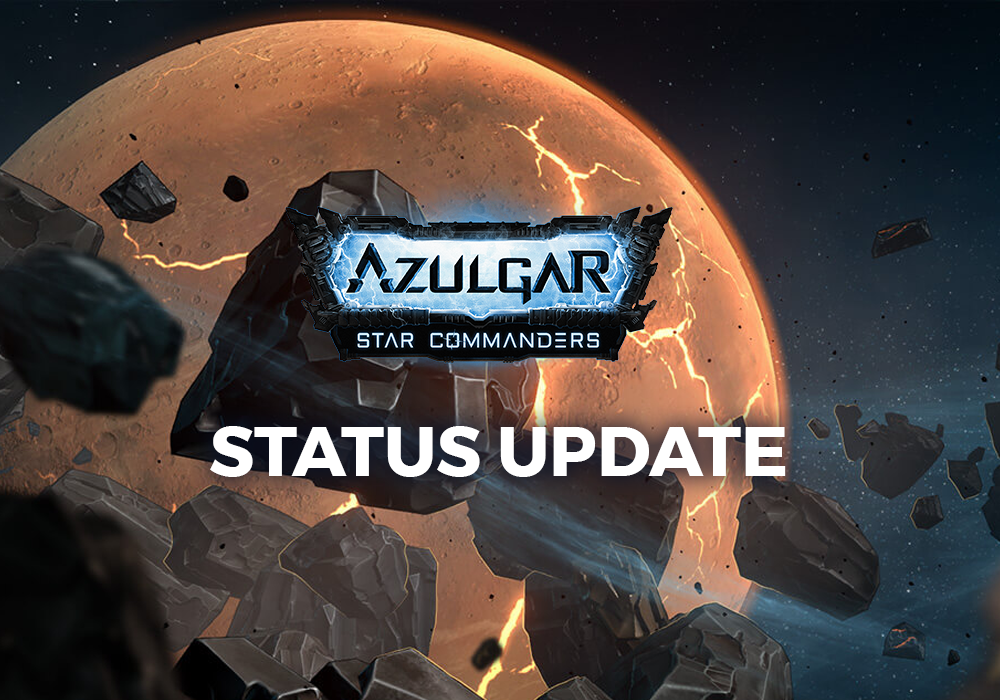 New update! Azulgar 0.41
New update for Azulgar is here !
We have added shields and three new weapons into the game. Guided Missiles, that follow locked target. Plasma Gun, which is a short range beam weapon with bonus against shields. And a Rail Gun, which is a long range sniping weapon with high reload time. Minigun has also been tweaked and now uses overheating mechanism. Shields create a protective bubble around ship, that takes energy upon damage based on shield's ratio. There have also been several other tweaks and bugfies. Full List at the end.
So what's next ?
Resource gathering and crafting update. See you soon !
Release Notes:
Key action mapping added to options
Added new weapons (Missile Launcher, Rail Gun, Plasma Gun)
Added shields (take energy instead of damage)
Added shooting indicator for minigun (other weapons dont need it)
Added bottom action panel to activate/deactivate weapons & shields
Minigun now has overheat mechanism (along with Plasma Gun)
Railgun and Missile Launcher use reload mechanic
Added ship camera zoom with right mouse click
Ship camera follow distance can be changed with mouse wheel
Split Autopilot and Free Look into two separate actions
Shipyard entrances (Hangars) shown in Ship HUD
Ship HUD markers colorized based on faction (Players are green)
Ship HUD markers scale with distance
Ship module stat balances